IMPRINT
SpaceControl GmbH & Co. KG
Am Technologiepark 10
82229 Seefeld
Germany
Phone: +49 (0)8152 90968-10
E-Mail: info@spacecontrol.de
Registration Court: Commercial Register Munich
Registration Number: HRA 105149
WEEE-Reg.-Number: DE 71576450
SpaceControl GmbH & Co. KG is represented by the general partner: SpaceControl Verwaltungs GmbH, Registration Court: Commercial Register Munich, HRB 172692 which in turn is represented by the managing director: Marc Widmaier.
VAT identification number according to § 27 a sales tax law: DE813777231
Platform of the EU Commission for online dispute resolution: https://ec.europa.eu/consumers/odr
We are neither obliged nor willing to participate in dispute resolution proceedings before a consumer arbitration board.
Brand names and protected trademarks are the property of their respective owners. The naming of brand names and protected trademarks has only a descriptive character. Mentioned trademarks do not represent any kind of partnership or cooperation with SpaceControl. The brands are indicated by the respective author/user. Errors excepted.
SpaceController is a registered trademark of SpaceControl GmbH & Co. KG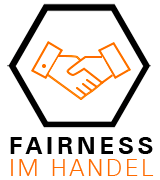 Member of the initiative "Fairness im Handel". Further information: https://www.fairness-im-handel.de